High Quality Stir Fry Ice Cream Machine with Temperature Control
Machine introduce :
The fried ice cream machine can transform the pure water, sterile water, etc., and put a variety of ready to prepare a variety of beverage recipes and fruit, you can create a variety of flavors of various types of soft and hard ice cream, smoothies, ice flower , ice mud, , snow ice, snow mud, fruit ice, etc. The product from fried ice cream machine taste good, popular than other drinks; its production of fried ice, ice cream series of food color variety, nutrient-rich, excellent taste, refreshing cool, will replace the traditional cold food, lead the new century cold drink trend, occupation Modern cold drinks market.
Fried ice machine, beautiful design generous, stainless steel production, to adapt to all kinds of fruit juice, milk, soy milk and other products processing, interesting, taste good, nutrient-rich, cool down.
Machine advantage :
1. 6PCS stainless steel pan have pre-cooling system that can keep juice cooling About 12 C-16C that as same as Beverage dispenser. At the same time you can put some fresh fruit in the pan to keep fresh.
2. Stirring ice machine have defrost function by hand.
3. Rapid in refrigeration.
4. Stainless steel body with beautiful shapes.
5. You can buy one machine that have two machine function this idea is economy and boon for the User.
6. This machine can be widely used in supermarket, hotels, cafe shop and private cold drink stores
Machine Parameter :
Model

SC-BJ01

SC-BJS16

SC-BJ17

SC-BJ20

SC-BJ25

SC-BJ210

Pan Number &Shape

1 Round Pan

1 Round Pan +6 Barrels

1 Square Pan +6 Barrels

2 Round Pans

2 Round Pans +5 Barrels

2 Round Pans +10 Barrels

Each Pan Size

45cm

35cm

45*45cm

45cm

35*35cm

45cm

Compressors

1 Panasonic (Optional Embraco, Tecumseh)

2Panasonic (Optional Embraco, Tecumseh)

Power

900W

740W

1200W

1800W

1600W

2800W

Dimension

64*56*78cm

72*54*73cm

107*56*78cm

110*58*78cm

90*60*73cm

165*56*78cm

N.W

65kg

45kg

75kg

90kg

75kg

155kg

Voltage

220V/50HZ(Optional 110v/6HZ & 220V/60HZ
Machine Picture :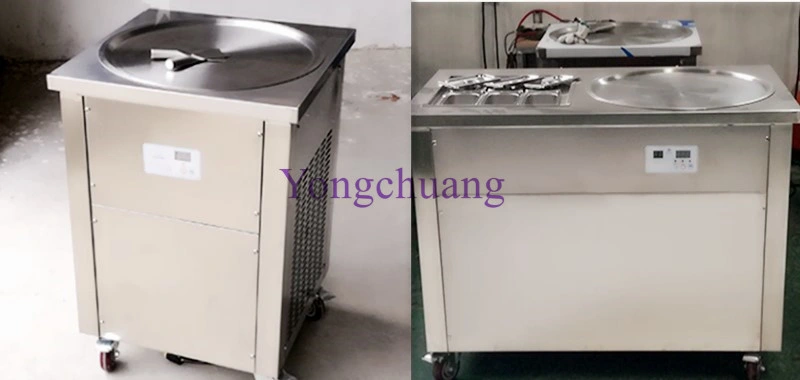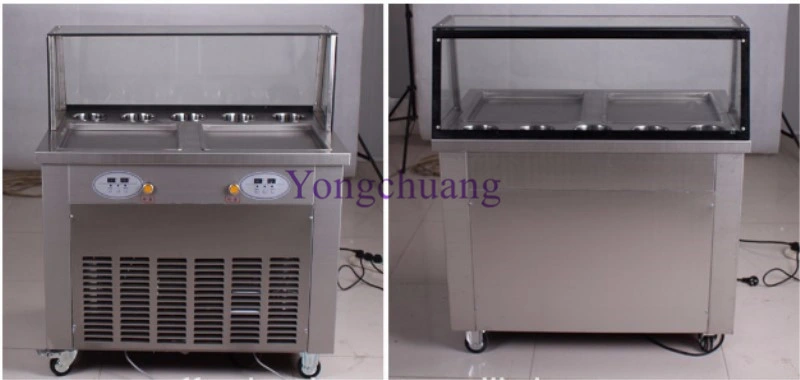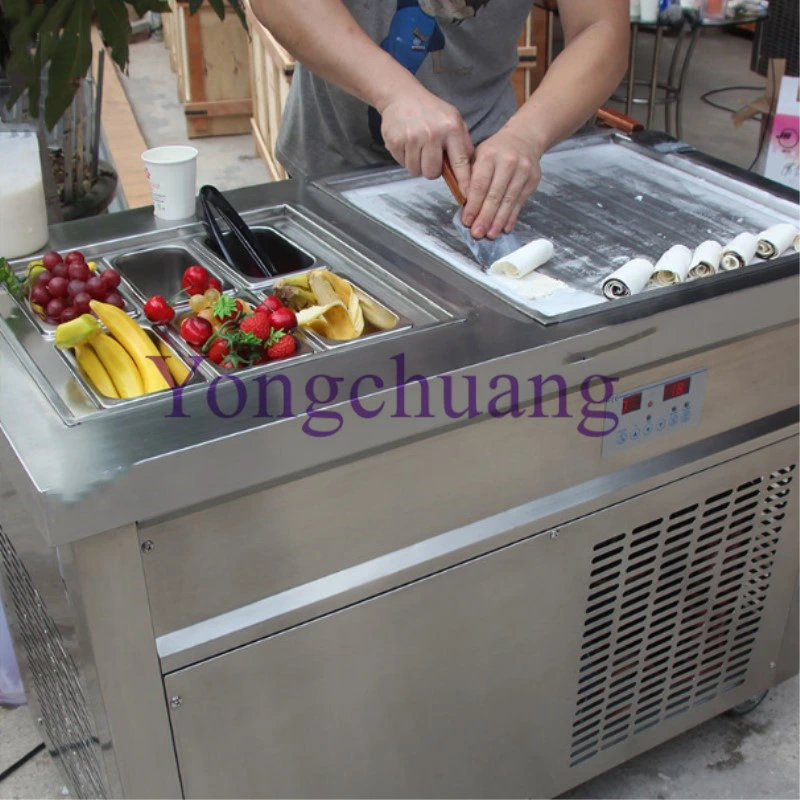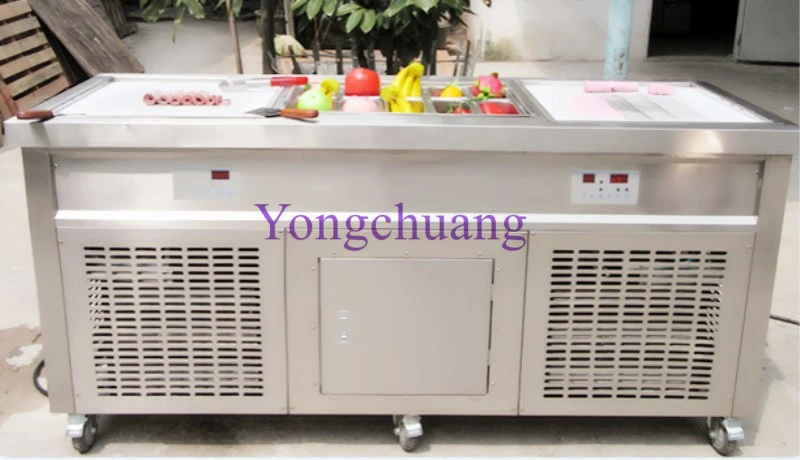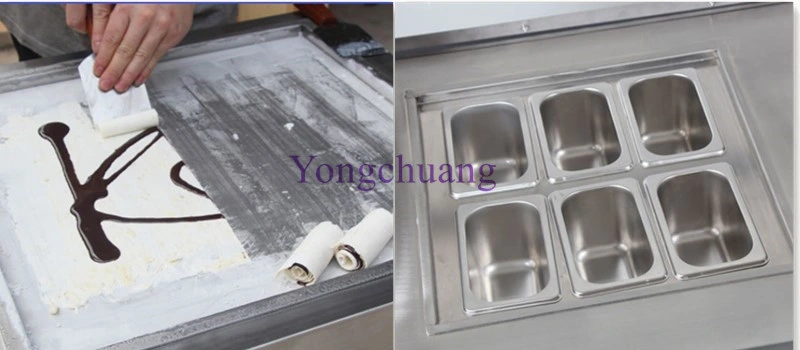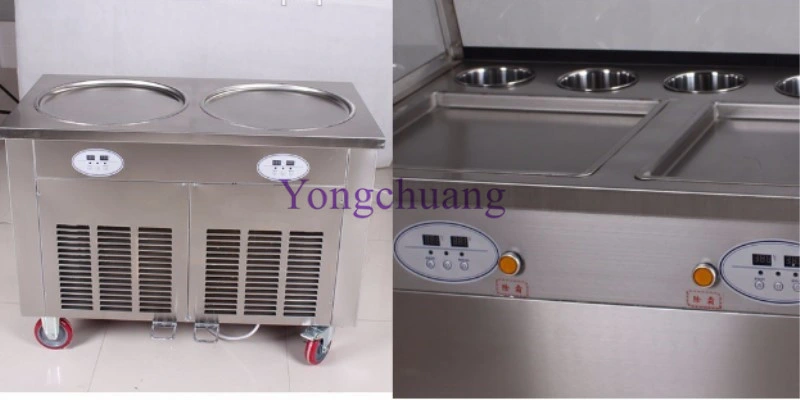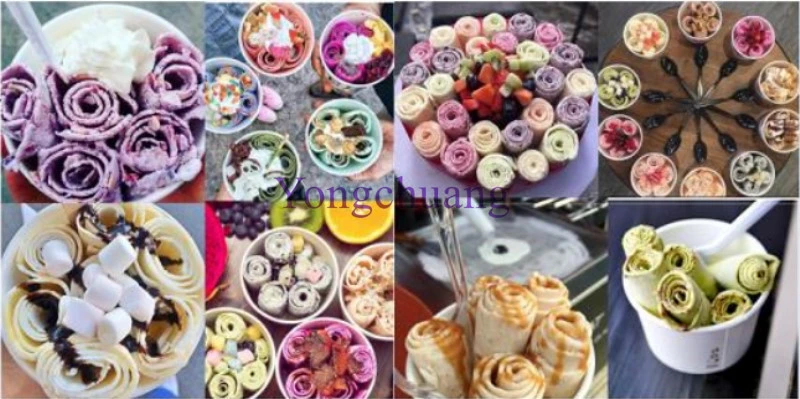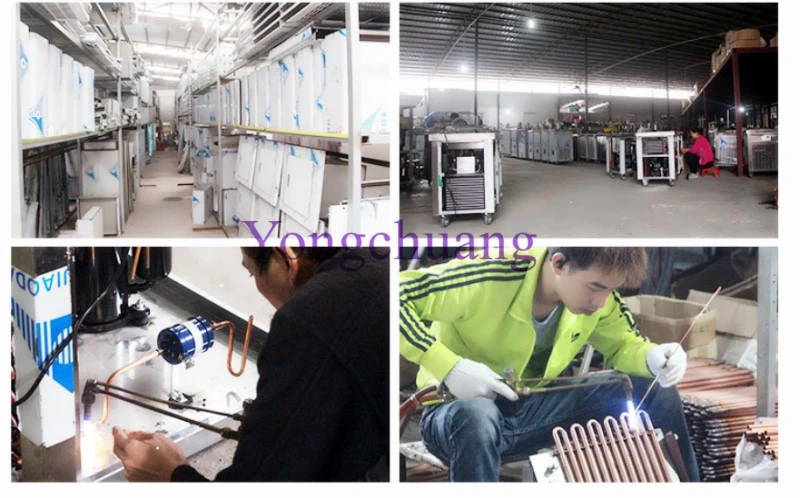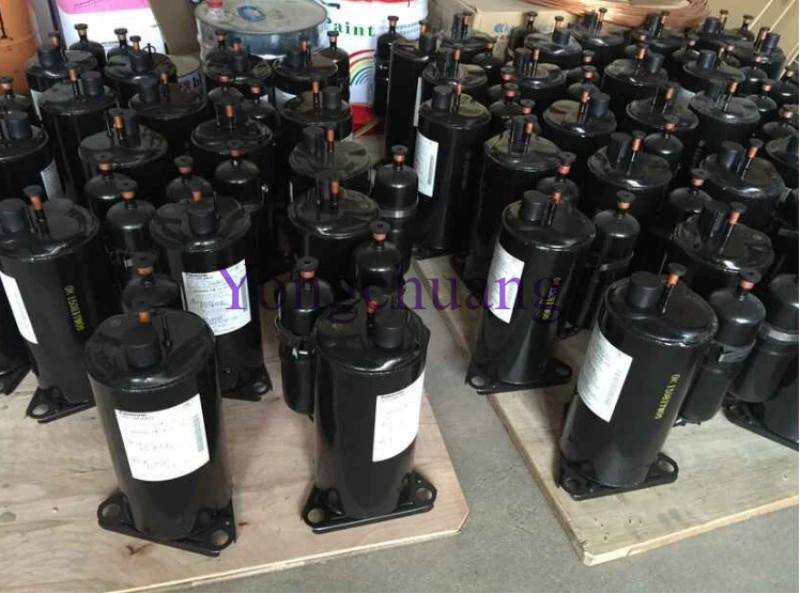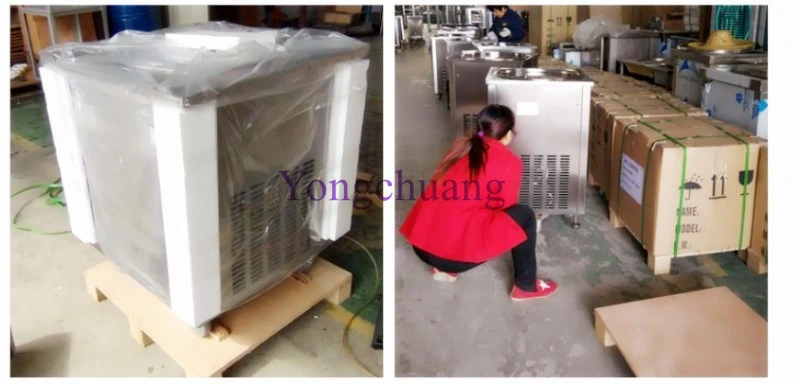 Contact information: