Product Description
Slag pot is a load-bearing device whose sole purpose is to collect molten or solid slag generated during metallurgical or chemical processes, to retain it during transport and to deposit it at a place of disposal.
We can produce a wide range of Metallurgy Cinder pot(Steel Castings/Iron Castings), with good quality and fast delivery at best price. The materials used comply with ASTM, DIN, BS, JIS, NF etc. Standard. Those casting cinder pot can be supplied in the following conditions:
Material
Our slag pots are made from Cast Steel, which is similar to our ladles, we will offer the material specification as you required.
Standard Specifications for Cast Steel

Country

Standard

Grade

United Kingdom

BS 3100:1991

425-A2

USA

ASTM A 27

60-30

Germany

DIN 17182

GS-16Mn5

Japan

JIS G7821:2000

SC42

International

ISO 3755:1991

230-450
Heat treatment
Normalized, Normalized and Tempered, Quenched and Tempered
Machining
Rough machined, Semi-finished machined, Finished machined
Non-Destructive Testing
Magnetic Particle Testing, Ultrasonic Testing, Penetrant Testing
Design
Slag pots are crucial items as they are part of lifting equipment and therefore undergo in terms of mechanical design engineering and handling the national safety regulations of the state where they are supposed to be operated.
Thus, the following design criteria must be taken into consideration:
Type of furnace that the slag pot will service,
Quantity and type of slag generated,
Method of handling and dumping the pot,
Heat impact during operation,
Dimensional restrictions,
Pot maintenance procedures
Slag pots designed by OEM
comply with the requirements of structure dimensions, mechanical properties and guarantee by chemical composition, heat treatment, non-destructive testing and visual
inspection against surface.
Every slag pot we produce is designed and engineered to meet specific and critical custom specifications. Our pots can be filled to capacity with up to 1649º C slag. Our expert engineering and casting technicians are committed to working with you to suggest modifications that reduce cost and extend pot life through improved efficiencies.
Our slag pots are utilized in many applications including BOFs, AODs, Electric Arc and Blast Furnaces, and nonferrous refineries for the melting of magnesium and copper nickel smelting.
Product Display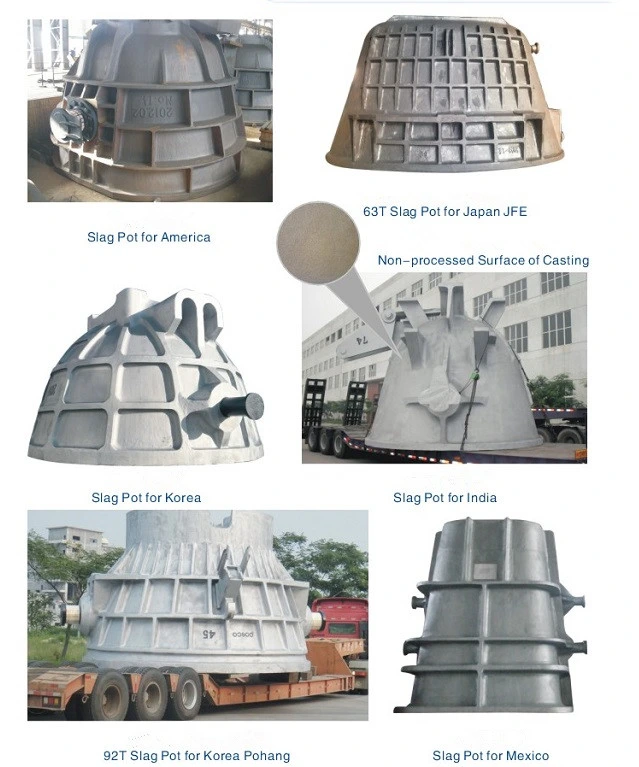 Production Process
1. Wooden pattern Production
2. Molding
3. Pouring
4. First cleaning
5. Heat treatment - grinding (inspection)
6. Rough machining (inspection)-finishing machining (inspection)
7. Packing-delivering
Production Equipment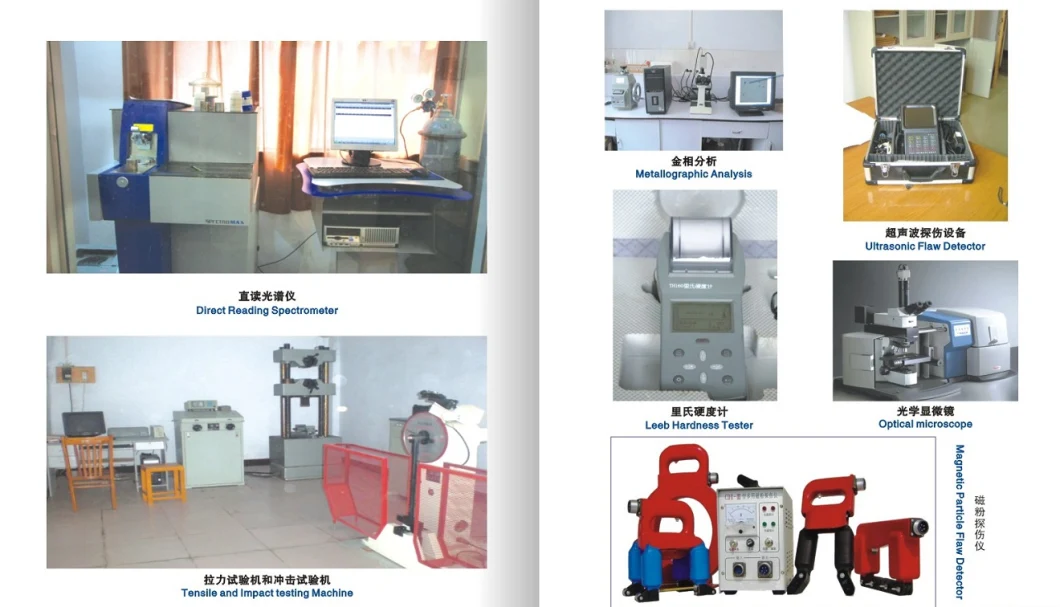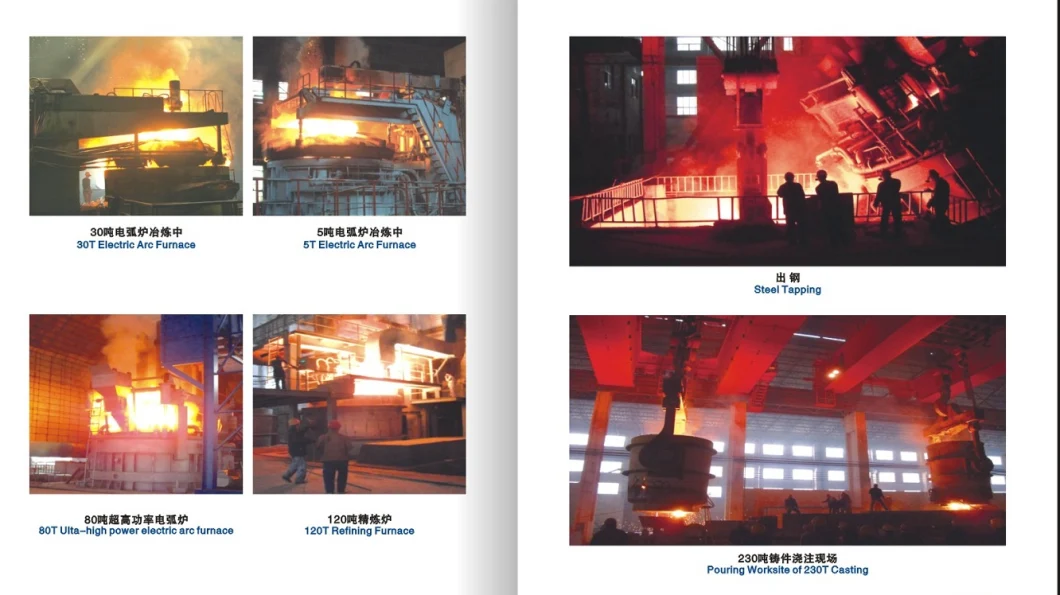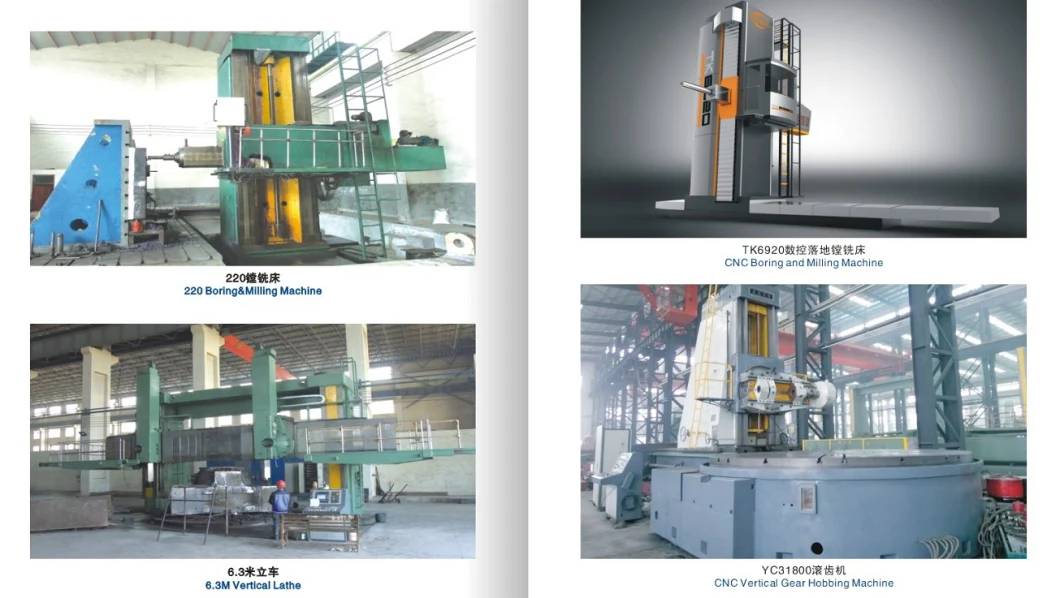 Sales Record
Delivery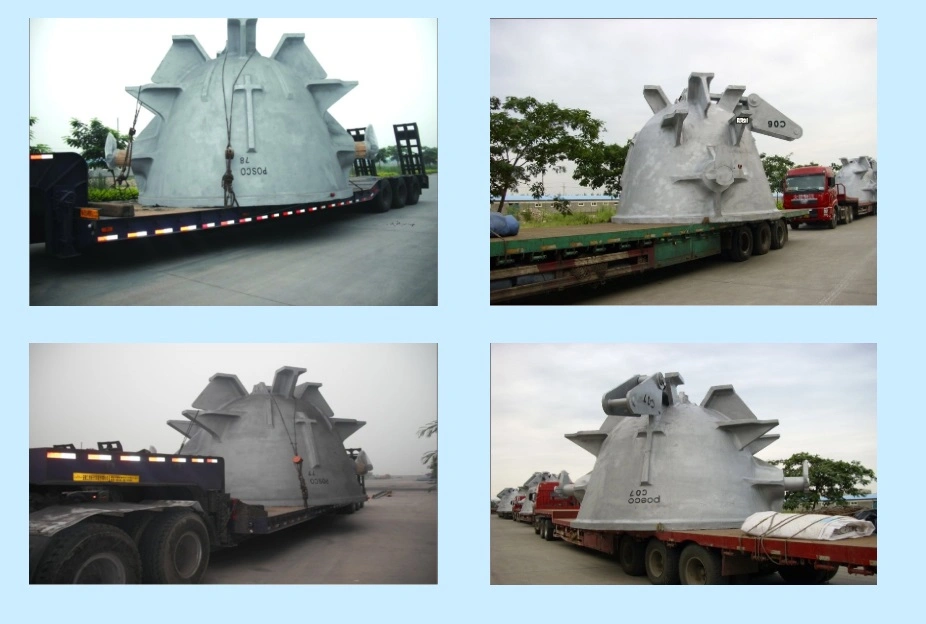 Slag pots are available with capacities of 30 - 1050 cubic feet. Finished weights range from 2.5 - 75 tons. Our facilities have the capability to cast pots in nearly every shape and style for a variety of mounting systems and methods of transport.