Gas
Chicken Rotisserie Oven
Product Parameter
Model
Capacity
(rod)
Voltage
/Vac
Power/w
Packing size/
Mm
Machine size/
Mm
Gas consumption
KG/H

WJ-3

3 rods

220V

300W

1350*570*830mm

1290*540*805mm

1.2KG/H

WJ-4

4 rods

220V

400W

1350*570*1030mm

1290*540*1005mm

1.6KG/H

WJ-5

5 rods

220V

500W

1350*570*1230mm

1290*540*1225mm

2.0KG/H

WJ-6

6 rods

220V

600W

1350*570*1430mm

1290*540*1425mm

2.4KG/H

WJ-7

7 rods

220V

700W

1350*570*1630mm

1290*540*1625mm

2.8KG/H

WJ-8

8 rods

220V

800W

1350*570*1830mm

1290*540*1825mm

3.2KG/H
1. Stainless steel material
2. Out-opening door with toughened glass, frosted plastic handle
3. Rotating baking, customized burner, high efficiency, energy saving
4. Independent electronic ignition device for each layer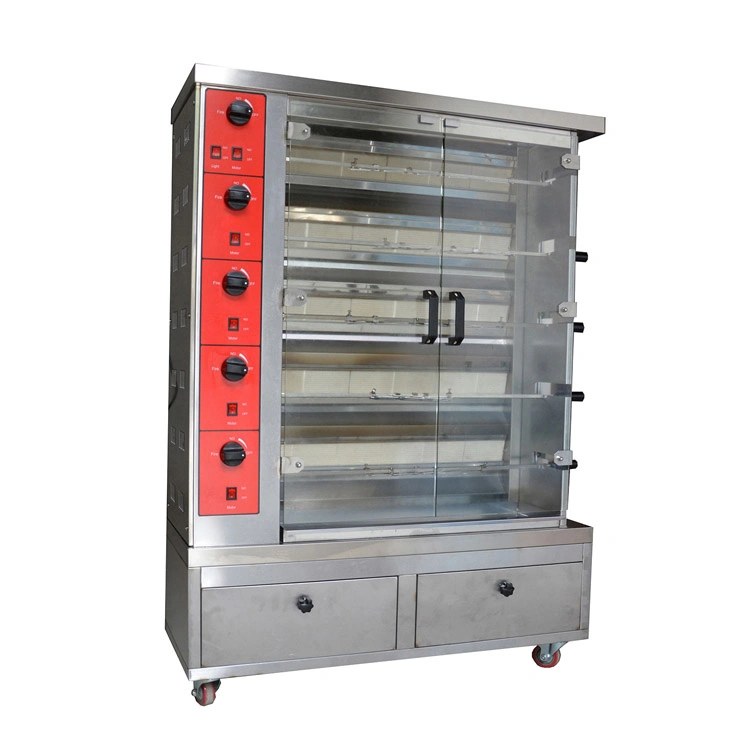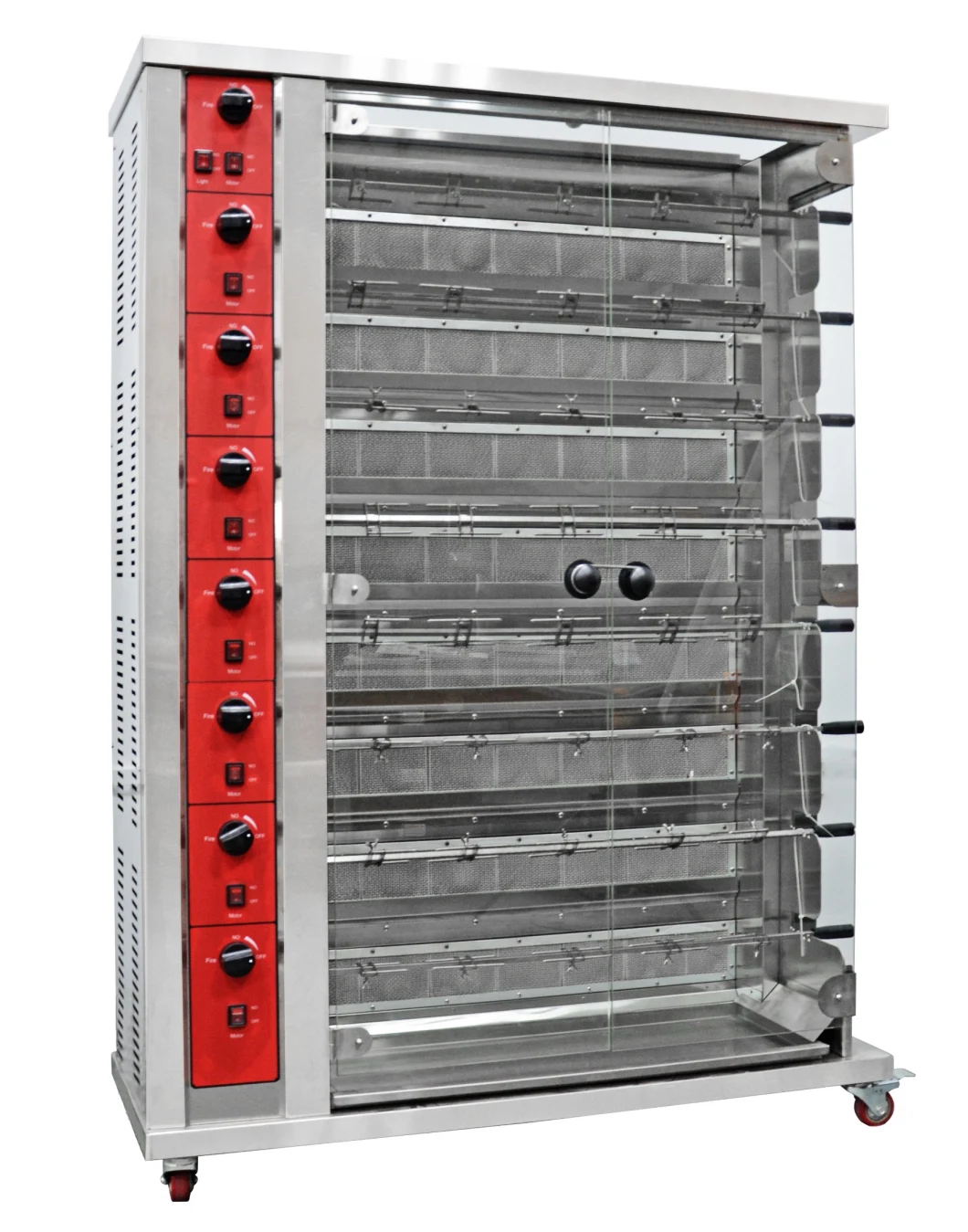 Product Features & Advantage:

1. Use the stainless steel in best quality, beautiful appearance.
2. High temperature resistance, High speed motor, reliable quality.
3. Freshly cooked, efficient and delicous,
4. Toughened galss, electronic igintion, rotating baking style.


Main Products:

1. Commercial oven -- deck oven, convection oven, rotary oven, pizza oven, combi oven...
2. Commercial western kitchen equipment -- deep fryer, griddle, grill, mixer, proofer, toast slicer, dough sheeter, snack machine, food processors...
3. Refrigeration -- ice cream machine, ice cube machine...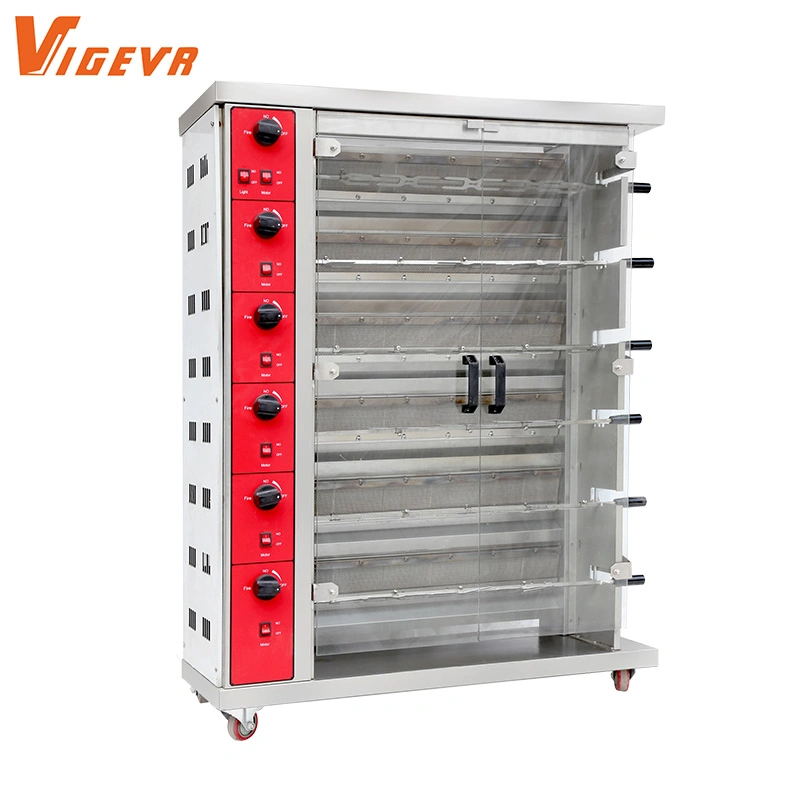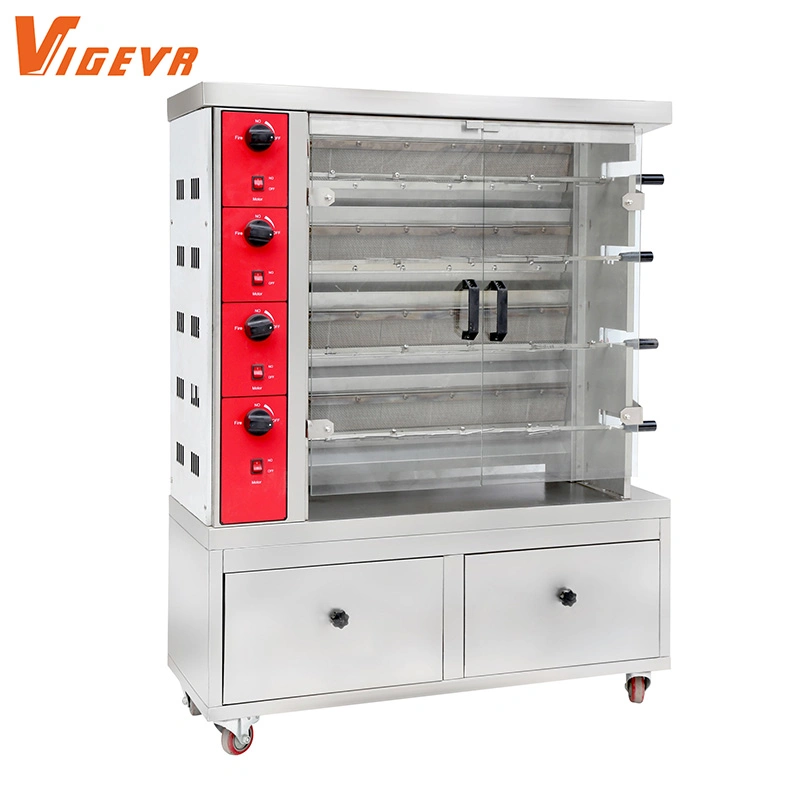 Company Introduction:

1. Factory located in Waihai Industrial Zone, Baiyun district Guangzhou, sales office set up in Keyun Rd, Tianhe district Guangzhou
2. State-of-the-art machines: laser machine, blend machine, punching machine...
3. More than 100 experienced staffs, including 5 product development engineers
4. With CE, ISO9001:2008 certificates & other patents, High-tech enterprise of Guangdong Province China
5. Products are exported to 60+ countries/regions