Commercial Cooking Jacketed Kettle Pot Large Mixer Steam Boiler Price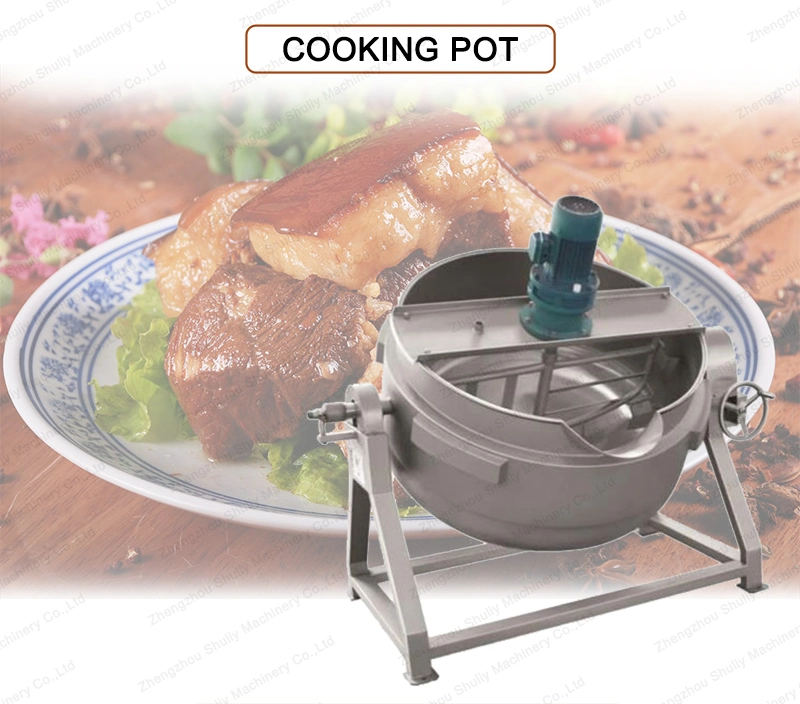 Introduction of Cooking pot:
Cooking pot is also known as Jacketed pot. It usually consists of a pot body and legs. The pot body is a double-layer structure consisting of an inner and outer spherical pot body, and the middle layer is heated by steam. There are fixed, tiltable, stirring and other styles.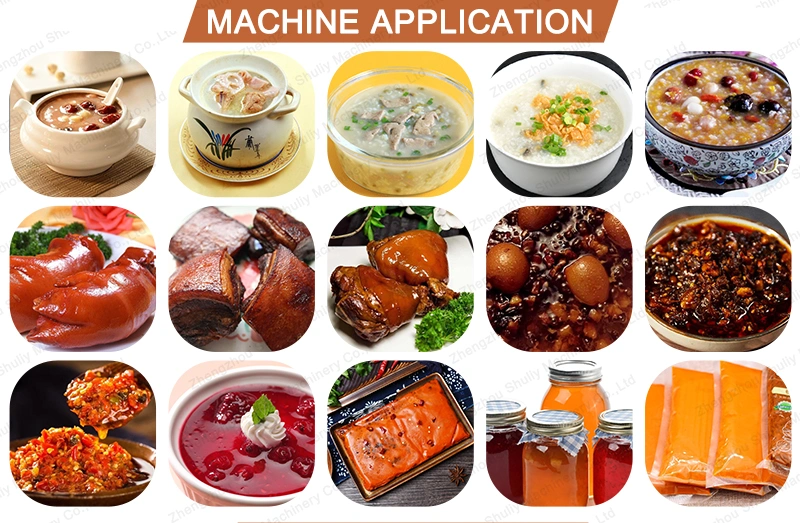 Application of Cooking pot:
Cooking pots are widely used in the processing of foods such as candy, pharmacy, dairy products, wine, pastries, preserves, beverages, cans, and lo-mei, and can also be used in large restaurants or canteens to boil soup, cook, stew, porridge, etc. Processing good equipment that improves quality, shortens time, and improves working conditions.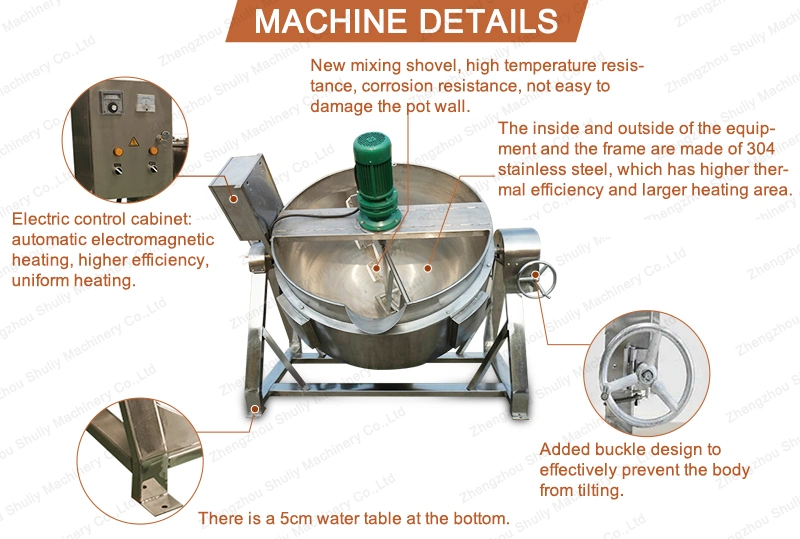 Features of Cooking pot:
The cooking pot has the characteristics of a large heating area, high thermal efficiency, uniform heating, short boiling time of liquid material, easy control of heating temperature, beautiful appearance, easy installation, convenient operation, safety and reliability.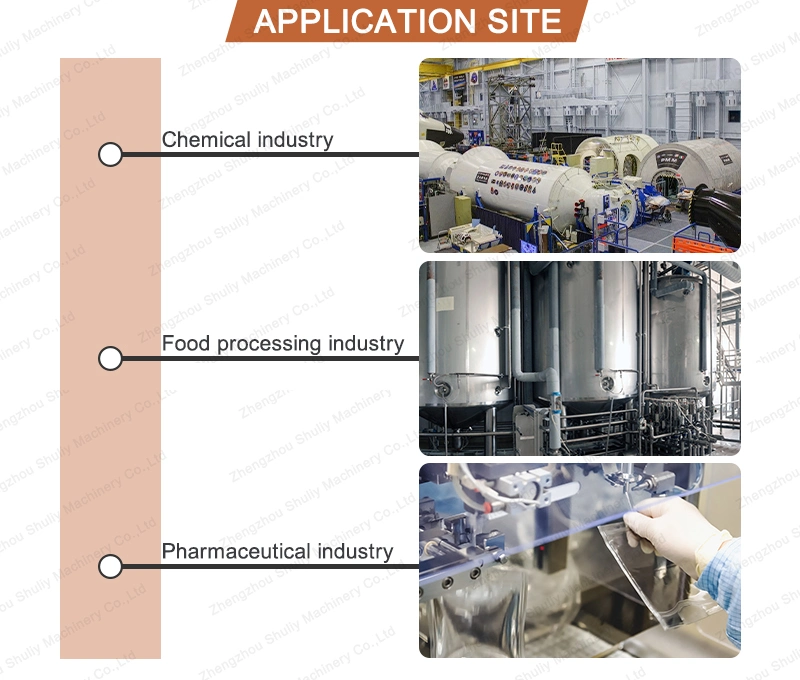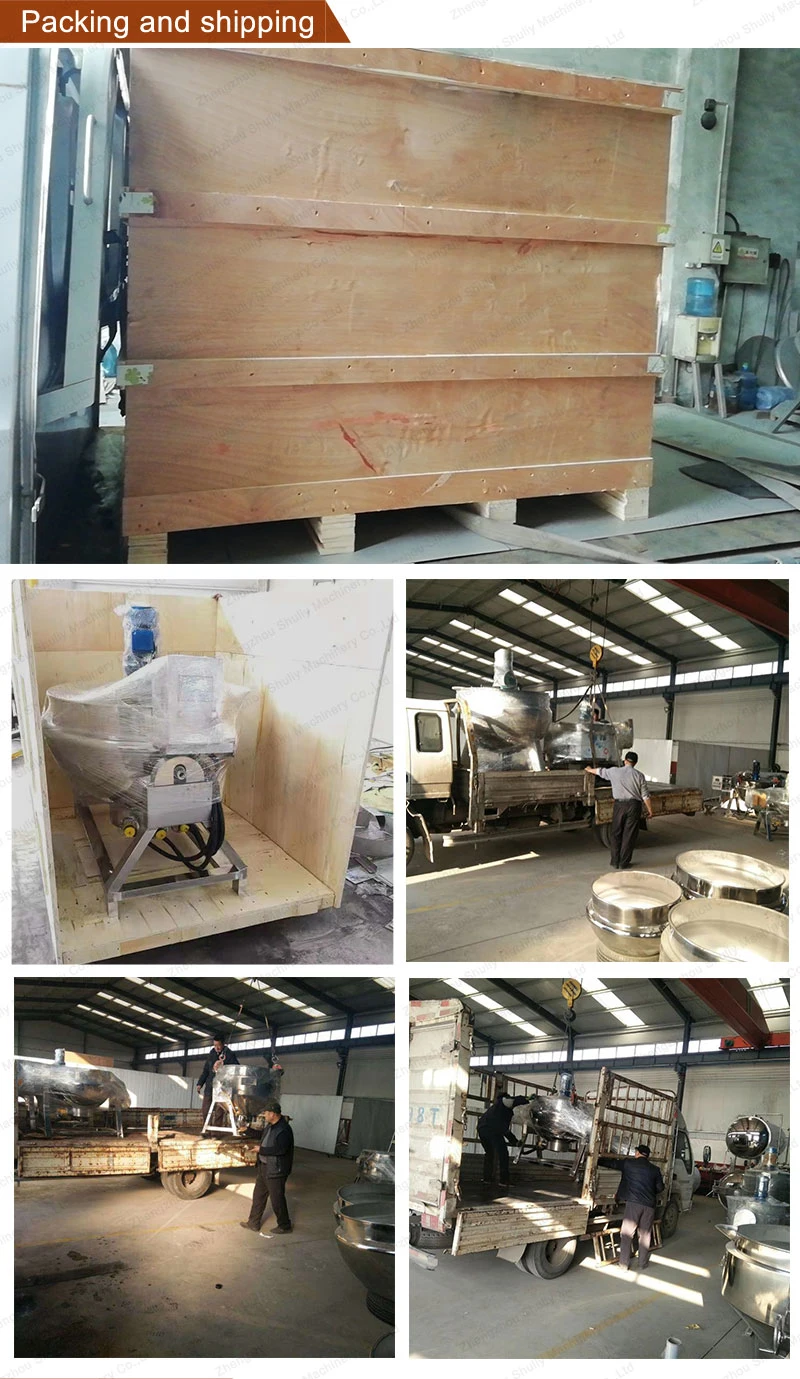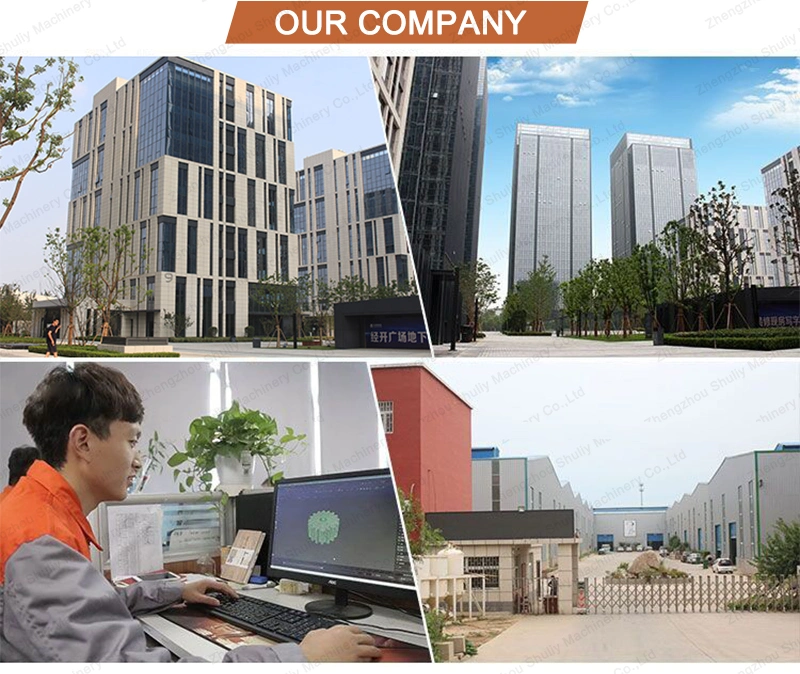 Zhengzhou Shuliy Machinery Co., Ltd. was found in 2000. Our company specializes mainly to produce food packaging machinery, food processing machinery, agricultural processing machinery, and so on. We not only provide customers with cost-effective products but also provides first-class service support and solutions. Our products have been exported to countries and regions such as Arabia, India, Russia, Central Asia, Africa, and Mongolia. Perfect after-sales service system allows you to worry-free. Our company not only provides customers with high-quality products but also offers first-class services as well as effective support and solutions. In recent years, our machines are sold domestically and overseas such as Arab, India, Russia, Mongolia, Central Asia, Africa, and other countries and regions, covering agriculture, breeding industries, environmental protection, and other industries.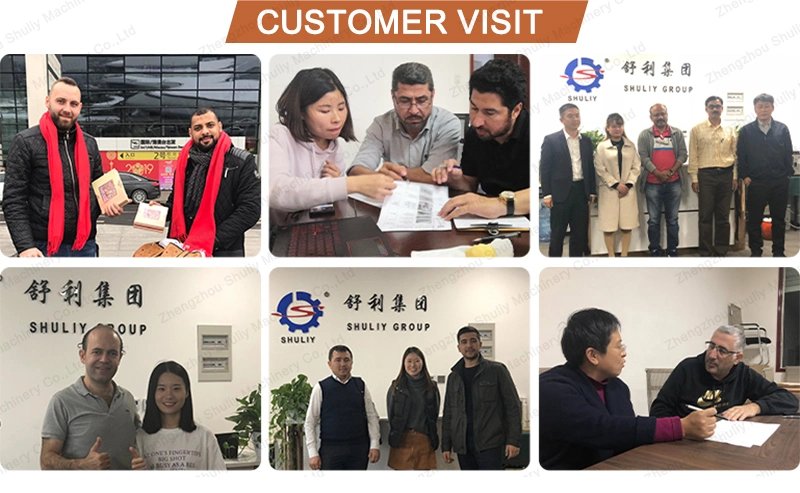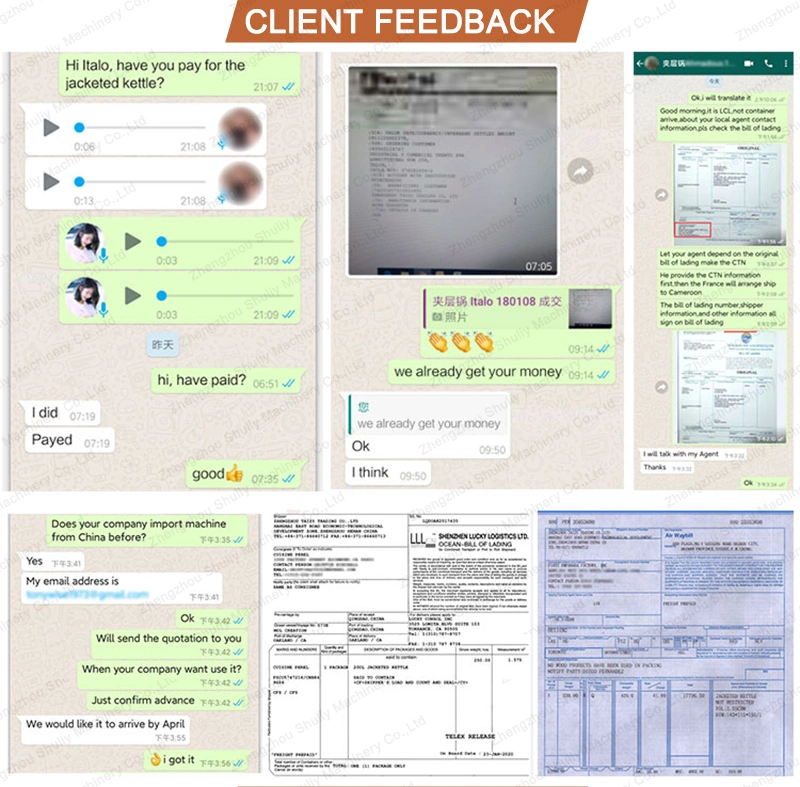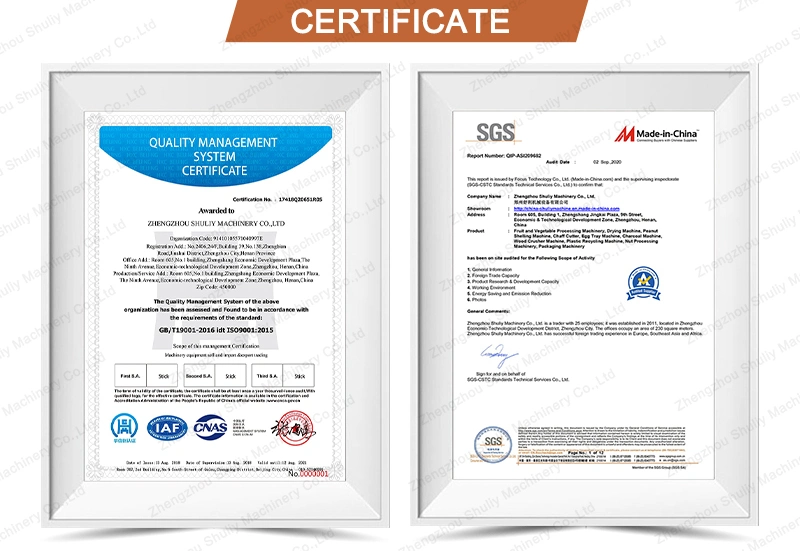 FAQ
Q1. What is the capacity of the jacketed pot?
A1. The capacity is 100L,200L,300L,500L,1000L,2000L.
Q2. What is the heating method of the jacketed pot?
A1. Electric heating, gas heating, steam heating.
Q3. How to choose machine type based on raw materials?
A3. If it is a relatively thin material, you can choose the jacketed kettle without stirring. Particularly thick material, it is recommended to use the one with stirring.
Q4. What are the vulnerable spare parts of machine by electric heating?
A4. 1 flint gun, 1 valve, 1 gas pipe, 1 stove, 1 scraper, 1 inverter.
Q5. What is the power problem of electric heating?
A5. If the capacity of the machine is greater than 100L, three-phase power is required. 100L and 50L can be two-phase power.
Q6. How to set the heating temperature of the machine?
A6. The electric heating can set the temperature through the electric control cabinet. The gas heating needs to be measured by yourself.
Q7. What is the material of the jacketed pot?
A7. The pot body is made of 304 stainless steel.
Q8. What is the thickness of the machine steel plate?
A8. 3mm.
Q9. What is the scraper of the jacketed pot?
A9. The scraper is four pieces, and the scraper material is food grade PTFE.